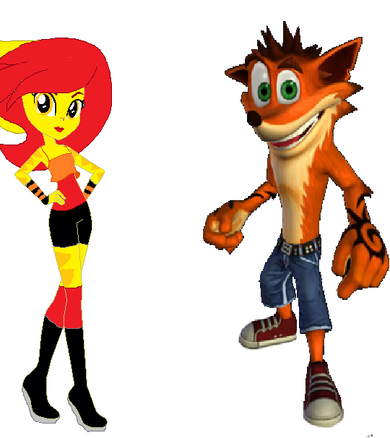 Crash Bandicoot appears to be Summer Hill's love interest in Sonja's Adventures of Crash Twinsanity. Summer feels awkward with Crash's weird personality at first. Until at the end, after giving him a kiss on the cheek. Crash and Summer became a couple at the ending of Sonja's Adventures of Crash Of The Titans.
Ad blocker interference detected!
Wikia is a free-to-use site that makes money from advertising. We have a modified experience for viewers using ad blockers

Wikia is not accessible if you've made further modifications. Remove the custom ad blocker rule(s) and the page will load as expected.